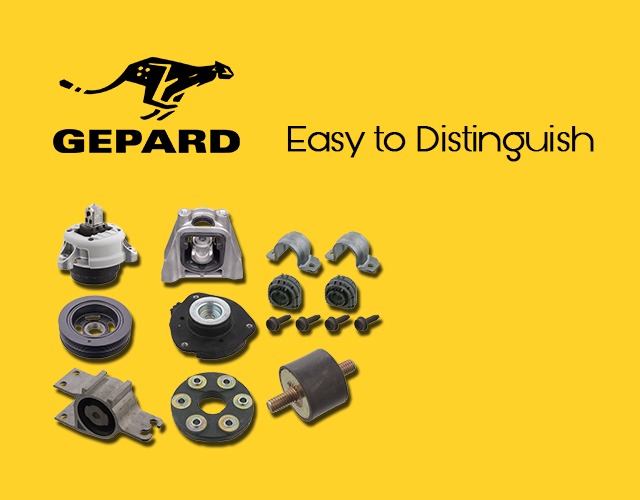 Gepard is a global company and supplies a broad range technical parts for passenger cars and commercial vehicles in the automotive aftermarket. Our parts are alternatives to original parts that are of equal quality. Gepard continually enhances its parts range because the automotive spare parts market is developing rapidly and we're continually looking for latest products.
Gepard is your partner for automotive aftermarket spare parts. Our ambition is to always have the best solution for our customers's needs. We follow current trends and improvements so that our customers are always one up on. This differentiates us as pioneer in the spare parts market.
Gepard is the perfect choice in the aftermarket. Because of the quality of our parts, selection, and the speed we offer our customers in the spare parts market.
When it comes to automotive aftermarket spare parts, the choice is clear:
Gepard – Easy to Distinguish
Proximity to international customers is of great significant to the Gepard. Gepard will hence continue to steadily enlarge its global market existence.
Our company have earned trusted partnerships with customers and suppliers around the world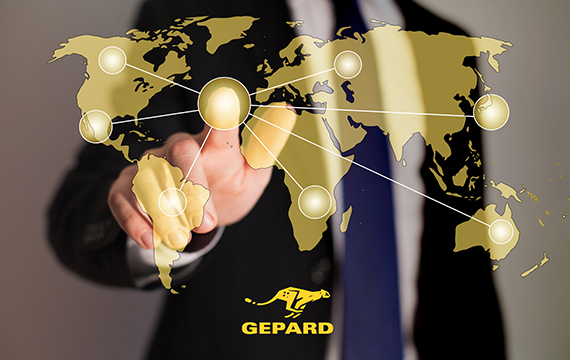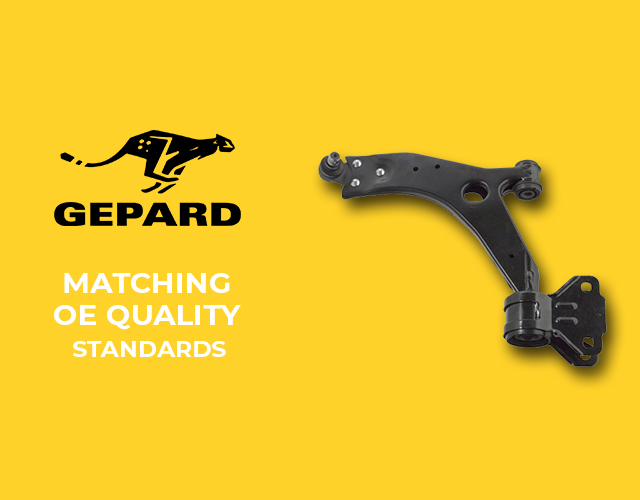 At Gepard, quality means one hundred percent precision. All parts must meet our own strict quality criteria. We know exactly which factors affect the quality of the production process.
We have Double Checking System (DCS): initial sample checks and goods-in control. All our products are checked. In doing so, we rely on our products in OE matching quality. Each product is extensively tested to ensure you are receiving a high-quality and reliable product. Therefore we offer many top quality parts.
We benefit from repair stores and the technical data of part suppliers all over the world. Any Gepard products are purchased from certified manufacturers, in which we trust for a long time. Our suppliers are presupposed to meet the quality needs.
We also do not make a concession to delivery. We supply our customers with the required parts anytime and anywhere.
Gepard determines crucial drives for you in the world market. Thanks to our quality, pace and inventing abilities.
As a superior brand, we are pledged to the needs of our customers daily. We are always close to them with our new products and technical redevelopments.
We guarantee that the desires and needs of our customers and partners are consistently at the focus of our interest.
We are in continuous communication with retailers and repair stores. This provides perfect solutions to us.
Component of the Global
Gepard Automotive
GEPARD is component of the universally successful Gepard Automotive.
The umbrella brand of Gepard Automotive integrates the brands GEPARD and FLEOGAN under one roof. This brings a broad range of too many different products that fulfill the maximum demands on manufacturing quality and fitting accuracy.
Gepard Automotive as an expert in the spare parts market, supplying product quality and shipment reliability.