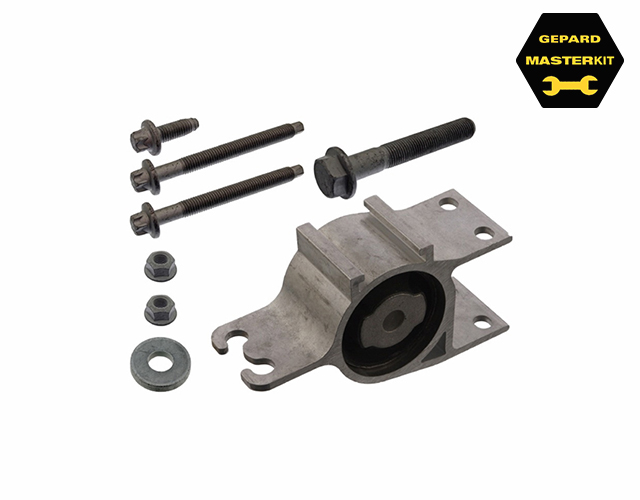 MasterKit is Gepard's new product line, which saves repair stores time and money. Gepard MasterKits consist of all the parts required for the fix at issue. Only 100% genuine parts are included. Seals, nuts, bolts are a typical example, as they must be replaced during fix work.
Gepard MasterKit is the basically-adjusted, adapted to the specific fix need solution. Repair stores can perform required repairs without delay, which increases customer pleasure.
The quality of all parts is tested and approved. All MasterKits are produced in an ISO accredited environment.
Gepard MasterKits are Applicable for the
Following Products:
. Strut mounting

. Integral link

. Guide link

. Control arm

. Tie rod

. Ball joint

. Stabilizer link

. Pulley

. Flexible disc

. Control arm bush

. Axle beam mounting

. Tie rod end

. Stabilizer

. Anti roll bar bush